Join our happy & vibrant ukulele group
Players of ALL ABILITIES are welcome to join LUKES!
Players of ALL AGES are welcome to join LUKES!!
SADLY WE HAVE HAD TO PUT A HOLD ON NEW MEMBERSHIPS FROM 14th May 2021,
AS WE HAVE REACHED THE MAXIMUM NUMBERS ALLOWED AT EACH VENUE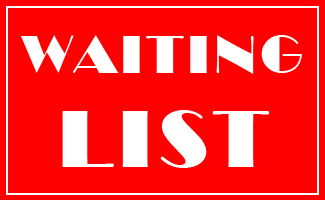 We are unable to invite new members or visitors to our meetings at this time because of Covid restrictions.
Please contact
info@longbeachukes.com.au
to put your name, phone number and email address on our waiting list.
If you would like to join and observe one of our Zoom sessions please request the link from
info@longbeachukes.com.au
Watch this space for when new memberships are available !!!
We are an inclusive group of people who just love music and welcome anyone else with that same love.
Longbeach Ukes encourage each other to explore this humble yet beautiful musical instrument and share musical knowledge through fun nights singing and playing as we bring our favourite songs to life!
How do I join?
Download the

LUKES Membership Application and Renewal Form 2021
Fill out the LUKES Membership Form
Pay the annual membership fee of $70 ($10 annual fee and $60 session fees) - it must be paid by EFT on-line or at any branch of a Bendigo Bank.
Receive a LUKES Membership Card
Come along on Tuesday nights or Thursday afternoons &, show your card.
*Note: those who join after the 1st July will pay $40 ($10 joining fee and $30 session fees)
Why do I need to become a registered LUKES Club Member and what are the advantages?
Automatic cover with Longbeach Ukes Inc. Insurance

Complimentary Beginners Workshops.

Complimentary attendance at Theme workshops, with guest presenters, etc.

Receive LUKES Club Newsletter.

Access to MEMBERS ONLY section on LUKES website, providing data on:
- Forthcoming gig information,
- Registered members eligible to participate in LEGS gigs, Non-members are not.
- Procedure information, if wishing to participate in nominated gigs. (Subject to LEGS availability)
- Club Main Songbooks 1, 2 and 3 plus all theme Songbook Compilations in digital format for devices or printing purposes.
Complimentary participation & catering at selected LUKES functions, such as St. Patricks Day night, Christmas Party, etc.

Discounts at preferred music suppliers, by showing Membership Card.