Events at Other Venues & Clubs
Many Clubs & Organisations run events that may be of particular interest to our LUKES Members. This is the Forum to let our members know what's going on at other clubs and venues.
If you hear of an event or are passionate about a venue that you think may be of interest to any of our members, please email the information to our webmaster.
---
MUSIC FESTIVALS IN AUSTRALIA 2020
A comprehensive list of grass roots Music Festivals held throughout Australia can be viewed at the following link. Click on each for further details of the particular event.
---
HUF = Hills Ukulele Festival
Saturday 16th - Sunday 17th May 2020
Festival Location - Emerald Primary School
4-10 Heroes Avenue, Emerald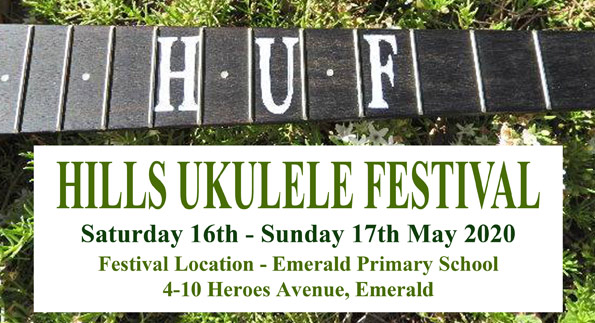 The Hills Ukulele Festival is an amazing weekend offering workshops, concerts, markets and all things ukulele.
There'll be workshops on Saturday from 9am till 3:30pm covering all manner of ukulele techniques and a concert program from 1:00 pm - 7:15 pm which includes a workshop concert, an afternoon strumalong and the Afternoon Gala Concert.
For further information: ⇒ https://www.ukulelefestival.com.au

On Sunday Community Groups and Artists will be entertaining the audience at Sunday's Afternoon Gala Concert.
LUKES has been invited to perform in a half-hour spot at this concert. Fran Paddington is organising this gig and invites members to contact her if they'd like to participate.

There will be Thursday evening practises at Carrum for 8 weeks leading up to the HUF Gig to master the 8 songs for our slot.

Email Fran of your interest on fd.paddington@gmail.com
---
MENTONE RSL OPEN MIC NIGHTS
The Riviera Music Club

The last Sunday night of each month from February through to November, 2020
9 Palermo Street, Mentone in the Palermo Room Bistro.
Have you got what it takes?
The kitchen opens for Dinner from 6pm. The Open Mic performances begin at around 7pm and go through until 9:30-10pm.
Cost - A gold coin donation to the RSL for the night.
Numerous members of LUKES attend these Open Mic nights to gain public experience performing in a comfortable, encouraging environment. Why not come along and give it a try? It's best to have one or two songs ready in your repertoire and also to bring your own amplifiers if you have them.
---
MELBOURNE UKULELE FESTIVAL
Friday 13th March to Saturday 14th March, 2020
HIgh Street, Northcote


Inspiring Artists, Fantastic Fun, Great Workshops & More!
The Melbourne Ukulele Festival (MUF) - Australia's first, international ukulele festival established by Dean W. Denham (Dino Divo) in 2010.
Since then, MUF has become a musical institution. Workshops, performances, local and international acts and experts, as well as a musicians marketplace - we even host the inimitable Pimp my MUF - a showcase of custom painted and decorated ukes.
MUF is an annual event proudly presented by a dedicated group of uke enthusiasts and performers. MUF gathers the ukulele tribe from all over Australia and the world gathering in Melbourne to share their love of ukulele - the small but mighty instrument.
All are welcome to our festival and we encourage new visitors to come and take a look.
For further information: ⇒ https://www.muf.org.au
---
PORT FAIRY FOLK FESTIVAL
Friday 6th March till Monday 9th March, 2020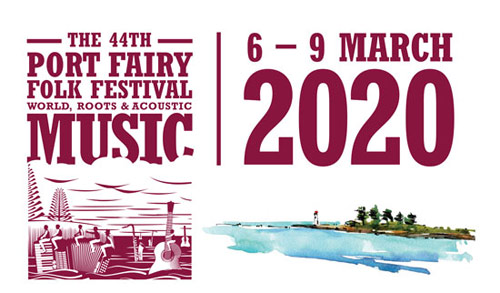 For further information: ⇒ https://www.portfairyfolkfestival.com/
---
Girgarre Moo~sic Muster
Wednesday to Sunday January 8 - 12, 2020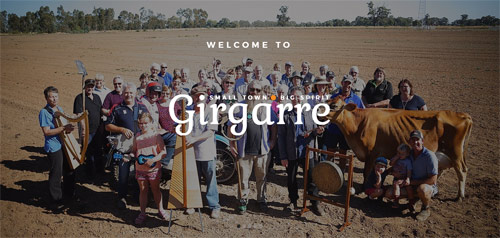 The tiny dairying township of Girgarre is punching way above its weight in bringing brilliant acoustic music-making to locals and visitors alike.
The 14th Girgarre Moosic Muster took place on January 8-12, and offered five days of concerts, dozens of workshops and sessions, continuous jamming and plenty of novelty events.
And all the music was free - which, organisers say, makes it the most affordable and inclusive acoustic event around.

Many LUKES Members made their way to Girgarre, near Kyabram and all came back with new skills and motivations.

For further information: ⇒ https://www.girgarre.com.au/music-muster

---
Peninsula Folk Club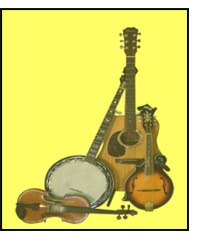 Meet on the First Sunday each Month 5:50-9:30pm (February to November)
Venue: Frankston Bowling Clubrooms, Cnr Yuille & William Streets, Frankston
Informal Jam Session 5:50 - 6:30pm, then "Concert" 6:30 - 9:30pm
Members: $5.00........... Visitors: $8.00
For further information:
⇒ http://www.evanwebb.com.au/
---
Peninsula LAIDBACK UNDERGROUND MUSICIANS SOCIETY ~ PLUMS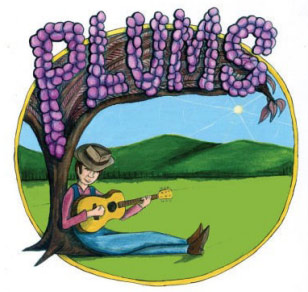 Meet @ the Carrum Senior Citizens Clubrooms (38 Valetta St ) OPEN MIC SESSIONS are held on the 2nd Sunday of each month from 12 to 5.00pm. Sessions are open to Singers, Musicians & Poets. PLUMS JAM is an acoustic, jam session, conducted " in the round".. on the !st and 3rd Wednesday of the month between 7.00 & 10.00pm. Admission to the Open Mic session is $3 & includes Tea, Coffee, Biccies.





---
KALULU UKULELE CLUB
Kooky & Luscious Ukulele Lovers United
Meet @ the Kalista Community House,
2 Church St, Kallista on the 2nd and 4th Sundays of the month from 10am - 12noon.

---
BALLA BALLA UKES
Meet @ the Balla Balla Community House,
Cranbourne on the 1st and 3rd Sundays of the month from 2pm - 4pm.
Beginners meet from 1:15 - 2pm and the Performance Rehearsals run from 4 - 5pm.
Contact Chantelle Riordan. The Group uses the Ukulele Club Song Book No 1 and is a Ukulele only club. They won't allow the sharing of copyright material.

---
Overview of CLUBS & VENUES!
1st Monday 9.30-11.30 SPUKES Monday Group
1st Friday from 7.30pm SELBY FOLK CLUB
1st Saturday from 7pm CORONET BAY MUSIC NIGHT
1st Sunday 1-5pm UPWEY COUNTRY MUSIC CLUB
1st Sunday 5.30-9.30pm PENINSULA FOLK CLUB
1st Wednesday 7-10pm PLUMS JAM SESSION CARRUM
2nd Friday from 7.30pm FATHERS IN THE CHAPEL CRANBOURNE
2nd Saturday from 12-3pm SPUKES (Southern Peninsula Ukuleles)
2nd Sunday from 1pm PENINSULA COUNTRY MUSIC CLUB RYE
2nd Sunday noon-5pm PLUMS CARRUM
2nd Tuesday 7.45-10.15pm RINGWOOD FOLK CLUB
3rd Monday 9.30-11.30 SPUKES Monday Group
3rd Friday from 7.30pm BERWICK & DISTRICT FOLK CLUB
3rd Saturday from 12.30pm VERANDAH MUSIC DROMANA
3rd Saturday from 7.30pm FOLK UNITING NIGHT CRANBOURNE
3rd Wednesday 7-10pm PLUMS JAM SESSION CARRUM
3rd Thursday 7.15 pm OPEN MIC AT THE GREEN Yamala Bowling Club South Frankston.
4th Friday from 7.30pm ACOUSTIC & FOLK MUSIC NAR NAR GOON
4th Saturday from 12-3pm SPUKES (Southern Peninsula Ukuleles)
Last Tuesday from 6.30pm MOUNTAIN PICKERS UPWEY
Last Friday from 7.30pm DOVETON OPEN MIC NIGHT
Last Sunday 4-7pm CELTIC MUSIC SESSION CHELSEA
EVERY MONDAY JAM SESSIONS @ Hastings Community Centre 185 High St 1.30 -3.30 pm
---

LUKES is about

maximising enjoyment & fun and these events may extend that enjoyment!