LUKES Action re the Corona Virus
LUKES will be meeting every second week by ZOOM until such time as the Victorian Government deems it is safe for large groups such as ours to meet face to face. Emails with ZOOM Meeting login details will be sent prior to the evening meeting, along with the format for the night. So far our meetings have been a great success with upwards of 30 participants. Any offers to perform an Open Mic number will be gratefully accepted and also leadership of any song. Speak to the evening organiser.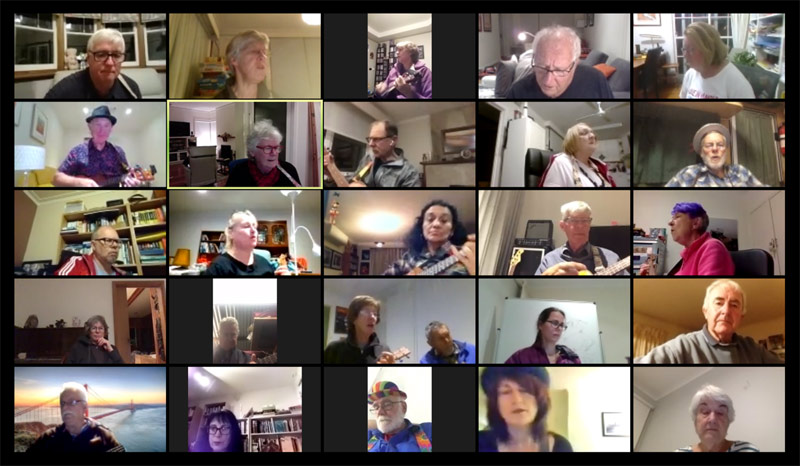 ~KINGSTON COUNCIL OFFERING ASSISTANCE~
Donna from the KCC rang up Carolyn Coxhead. She mentioned-
Two areas where members might like to access assistance from them.
1. Borrowing Library books.
So long as the person is a resident of Kingston Council and belongs to the library they can request
a particular book which will be delivered to them. This is on the understanding that if they can
download the book online from the library then they should. Email Donna Ross
on donna.ross@kingston.vic.gov.au with your name and contact number.
2. Assistance with transport, support, meals etc.
For those without a car, vision impaired or otherwise restricted, they can get help by
phoning Access Care (a branch of the council) on 1300 819 200.