Description: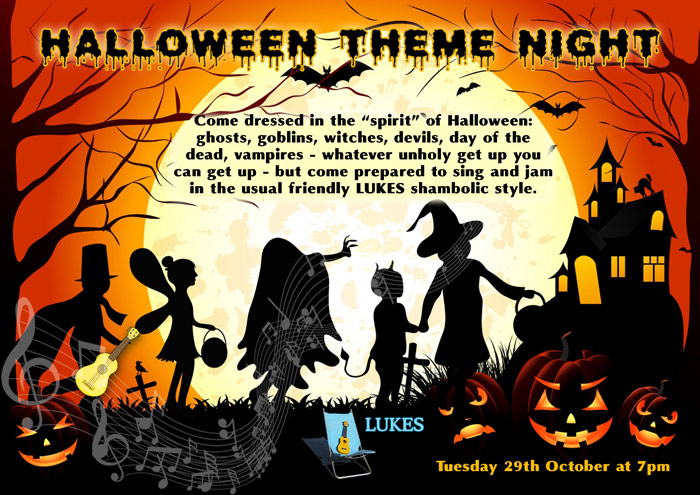 Our

Halloween theme night

is on

this Tuesday

29th October, which usually encourages everyone to dust 'on' the cobwebs of their ghoulish costumes and come for an evening of spooky ukulele fun.
SONGS
Tatyana has made up a book of Halloween themed songs for the night.

No need to print them

as they will be projected onto the screen. There are songs from our Main Songbooks as well as new ones to go with the Halloween theme... you'll be familiar with most of them!
The song book can be downloaded from the Song Library in the Members section of the website.