Description: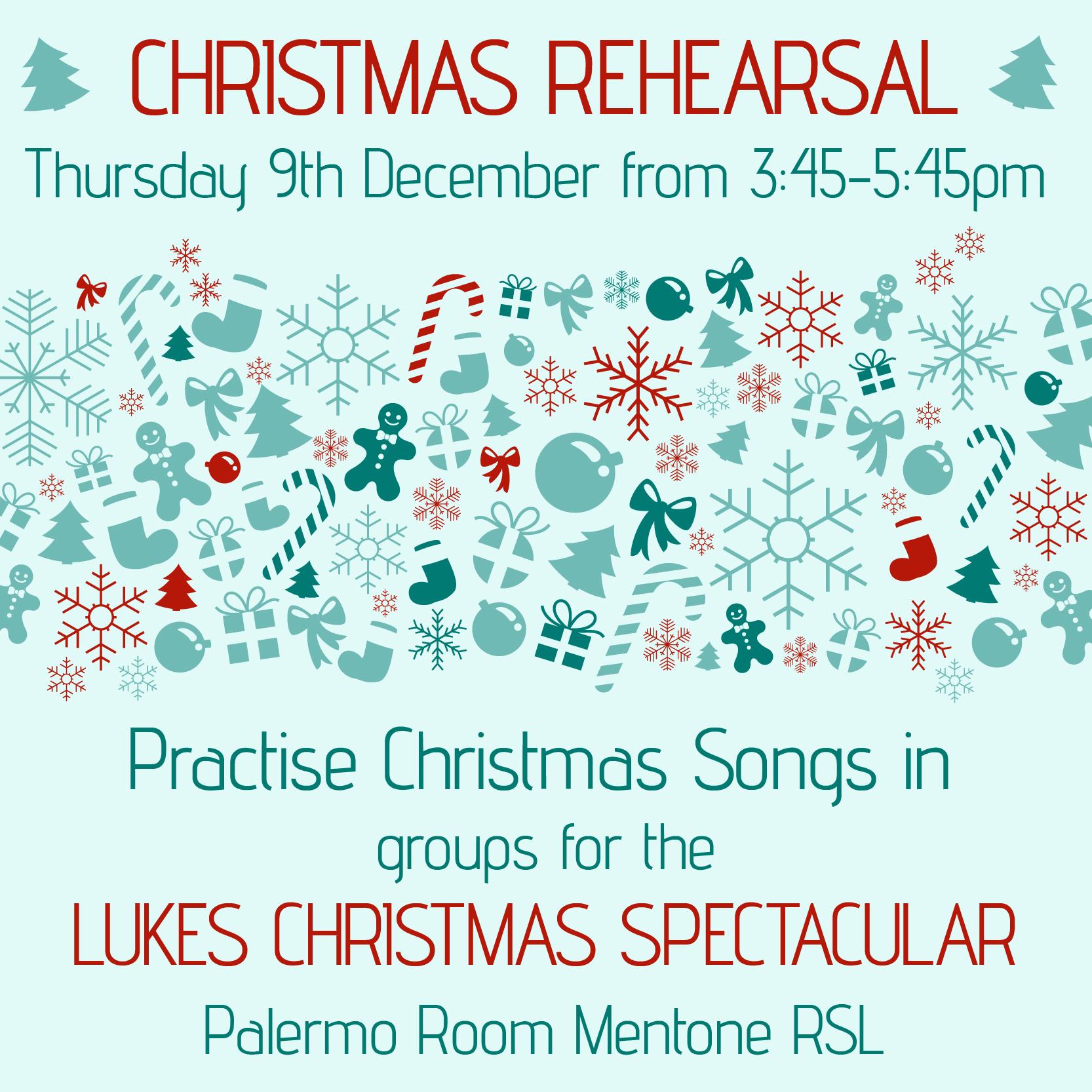 In preparation for our LUKES CHRISTMAS SPECTACULAR on 16th December, we will divide in to groups and practise Christmas songs.
We'll familiarise ourselves with a variety of songs and along with others, get comfortable performing them.
This is a relaxed session and should be a lot of fun.
So get in to the Christmas spirit and come armed with instruments and a preparedness to have a go.
See you then.