Description: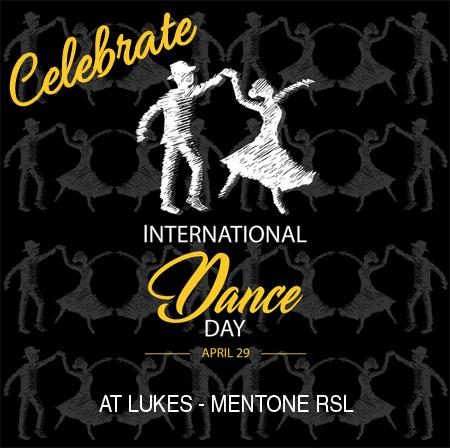 Every year on April 29th, people across the globe celebrate the day as International Dance Day so join us with some rollicking dance songs and even some time on the dance floor!
Thursday 29th April, 2021.
We have a draft list of songs and a workshop number, so if you'd like to lead some songs, please notify Alison Davies on: alison@daviesdirect.net
Wear some dancing shoes and comfortable clothes and be prepared for a night of fun.
We ask you to arrive anytime from 3:00pm for a prompt start at 3:45pm.
Drinks are available at the bar and you might enjoy a meal with some of the members after our LUKES session.
The song list includes songs from LUKES Songbooks 1, 2 and 3.
As always, remember that no hats maybe worn inside the RSL as a sign of respect for the fallen.