Description: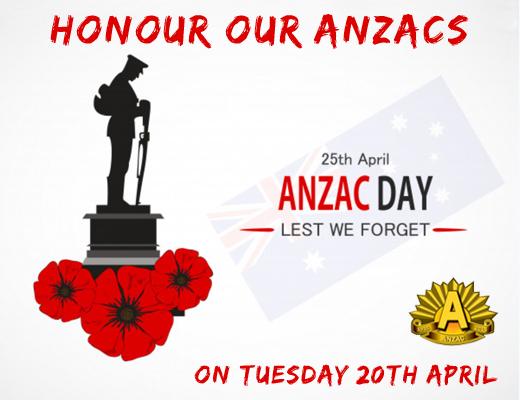 On Tuesday 20th April we shall use the same playlist as our Mentone RSL venue will use later in the week.
The Anzac Day 2021 list in the " Honour Our Anzacs" night. There are some great songs that we haven't looked at for a while, this week you will get a chance to have a few goes at them.
We will have the handouts referred to in the song list.
Contact me if you would like to lead up to 4 of the songs.
Peter Grigg 0425 718 382 captainpete@y7mail.com